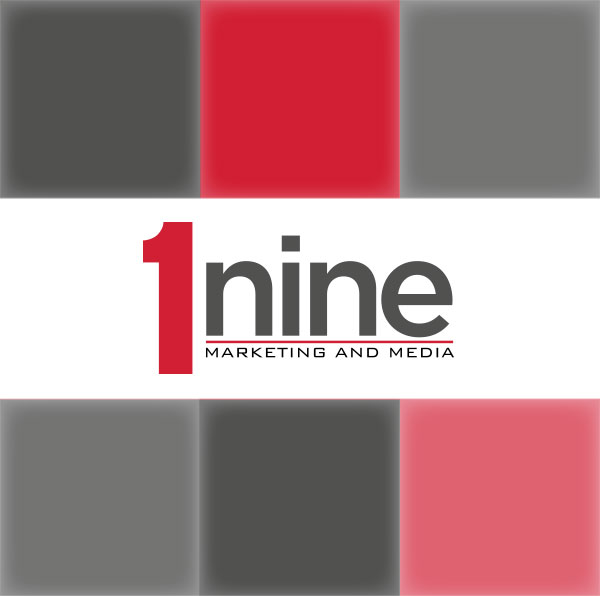 Seize The Opportunity

Whether you need a new brand identity, an integrated sales solution, a flawless event, crisis management or just some good old-fashioned publicity, we have the right tools and the right team to impact your bottom line.
1Nine unites experts in strategy, design, innovation and experience, who work together to harness the power of brand for growth. We seamlessly combine our expertise with your knowledge of your business to define and connect every aspect of a brand experience.
We've renamed and rebranded a company with half a century of history.

We've managed public relations challenges of every type.

We've created digital solutions for some of the top brands in the world.

We've created countless customized sales presentations for both national clients and local businesses.

We've planned and executed national and local, revenue-producing events.
Rare Media Relations

Helped establish client as an expert in reaching politically minded millennials through layered marketing and PR strategies driving exposure on national platforms such as CNBC, NBC News, Digiday.com and HBO's Real Time with Bill Maher.
Media Strategy • LIVE Events • Creative Design • Sales Support
Skyviewnetworks.com
user
2019-03-11T16:07:30-05:00
Kix Brooks Tour Bus
user
2019-03-11T15:33:10-05:00
Digiday Rare.com Coverage
user
2019-02-24T22:38:45-06:00
Start Your Sales Engines
user
2019-02-24T22:34:40-06:00
Nike Regional Marketing Book
user
2019-02-24T22:17:56-06:00
ABC No Limits
user
2019-02-24T22:11:26-06:00
A Better Life with Dr Sanjay Gupta
user
2019-02-24T22:07:38-06:00
CBS Sports Radio Super Bowl
user
2019-02-24T22:02:28-06:00
Lifestyle Advertising Groups
user
2019-02-22T19:38:45-06:00
Motion Graphics Reel
user
2019-02-22T17:05:53-06:00
NBC – Tech The Vote
user
2019-02-22T17:26:46-06:00
Site Design
user
2019-02-22T17:43:26-06:00
Gibson Communications Website
user
2019-02-22T17:59:05-06:00